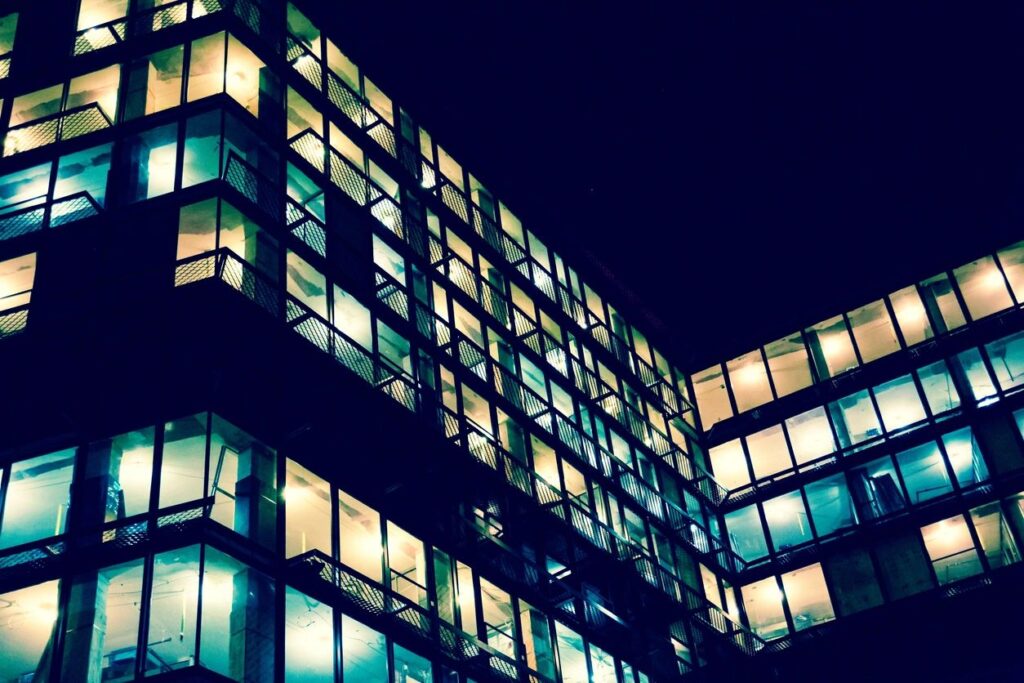 Ecospectral's BRIMTM system uses the award winning BRIMsensor and system to provide valuable data on your building properties including occupancy and occupant behaviour. The building environment and occupancy data result in actionable intelligence to help use space and energy more effectively in a building for saving energy and money. Environmental measurements include temperature, heat-flow, occupancy, noise analysis, light levels and energy expenditure per square meter or in a given area. Abnormal activity and environmental measurements are also detected and can be acted upon.
Ecospectral offers both permanent and temporary installations to help you analyse your commercial space energy, HVAC and power needs and expenses and correlate them to precisely how your building is used. This provides you, the owner, with a powerful dataset that is being updated in real time on your building's properties and how it is being used, key to increasing efficiency and effectiveness of your buildings.
For retail and commercial users, BRIM can provide data on how much you are spending and how much you are profiting per square meter. If you have less profitable areas in your business, or poorly used space, BRIM provides historic and real-time feedback on how effectively a commercial space is used, how it is currently being used after changes, and helps you improve your bottom line.
Government Services Building
3 floors completely covered by over 120 BRIMsensors